Go here for a PDF copy of Mr. Wood's 2013 CV.  Go here to find a PDF copy of Mr. Wood's WMU MA Thesis.
It's been awhile people…but the Buddha Blog is back in business.  I tried to get it going this Fall (2011) – but with a MA Thesis to write and a fight over school funding in Lansing to wage the attempt fizzled.   Semester two the Grand Opening is official.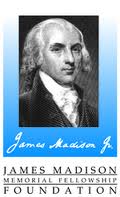 For the 2010/11 School Year I was on sabbatical – that is a one year separation from Oakridge.  The leave became available by virtue of me being selected as the 2009 James Madison Fellowship representative for the state of Michigan.  The Madison fellowship selects one Social Studies teacher per state per year and awards them a $25,000 scholarship towards a Masters Degree in History, Political Science or Education.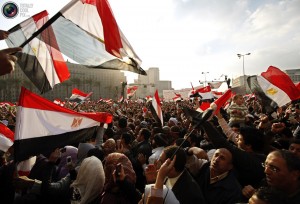 In 2010 I took the year off (without pay) and attended Western Michigan University full-time.  I lived in Kalamazoo.  I was also employed  by Western as a graduate assistant in the WMU Political Science Department and taught American Government classes to undergraduate students.  While at WMU I was awarded the 2010 Political Science Department "Teaching Excellence Award" for my efforts as a graduate student teacher assistant.   In December 2011 I recieved my MA in Political Science from Western Michigan University.
My MA thesis (a final study required for graduation) is entitled The Road to Tahrir – Regime Failure and Opposition Consolidation in the Overthrow of Egypt's Hosni Mubarak. The study documents the roots of Hosni Mubarak's overthrow as President of Egypt in February of 2010.  The research delves into the consolidation and the decay of the Mubarak regime during its thirty years in power.  It also evaluates the organization of the Mubarak opposition,  with a particular concentration of the role of Social Networking and new media as primary factors in the revolution.
I traveled to the Middle East in the Summer of 2009.  I spent three weeks in Syria, primarily Damascus.  Events today in Syria are pretty grim as a civil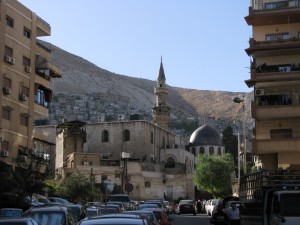 war ravages the country.  I also journeyed to Lebanon, Jordan, Jerusalem and the West Bank of Palestine.  I think maybe this was the most eye-opening trip I've ever been on.  In Damascus I stayed at an apartment with a couple of friends who were there studying.  I got to know the neighborhood pretty well. The rest of the time I carried a backpack, stayed at cheap hotels and peoples homes.  So many folks rolled out their welcome mat.  Tea and politics, we had many conversations about the state of affairs in the world.  I listened as Arabs shared world and regional view, that would lead to a Middle East Arab Spring two years later.
If you would like to learn more about the Arab Spring and its particular impact on Egypt please read my thesis.  However a few tips – Chapter One is pretty theoretical.  I don't think you need to read the Literature Review to understand the thesis.  If you choose to, a lit review evaluates scholarly literature in the field that relates to the Thesis topic.  It can get a bit tedious to wade through.  However, if you read through page 5 and pick it up again on page 31 with the subheading Summary of Sources you should be able to follow the paper.
Two very good videos from Frontline will help you to better understand the Egyptian Revolution and the Arab Spring.
Egyptians are currently voting in their first ever democratic election.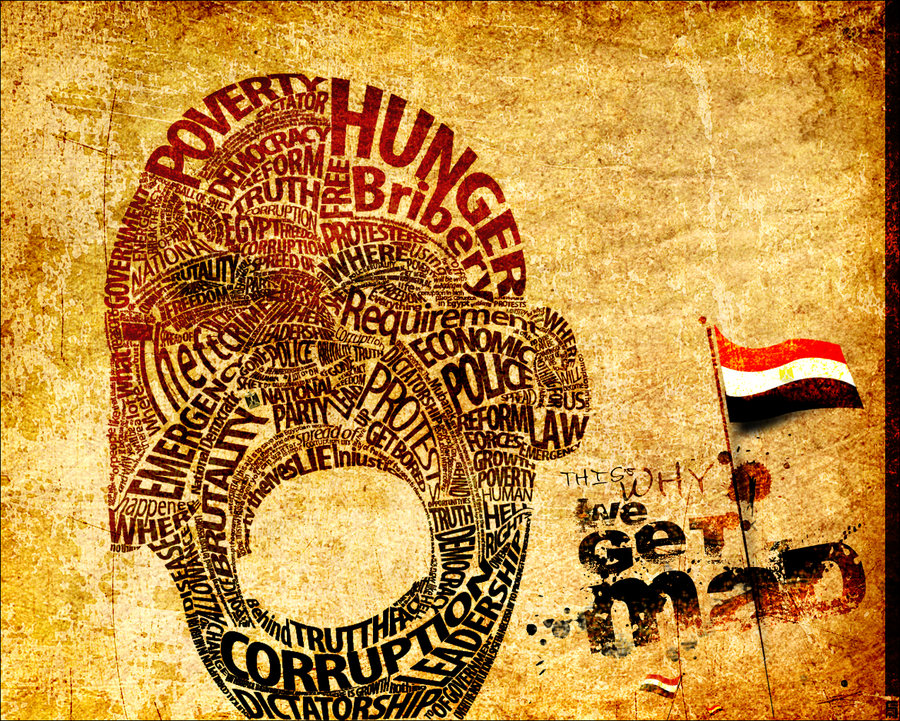 The outcome is completely in doubt, since the Military has yet to relinquish its hold on power.  This is not democracy as we understand it; never-the-less many Egyptians sacrificed much to achieve this vote.   I chose this thesis topic for an extended study because I was so inspired by the actions of those in the Middle East who have passionately taken on the injustice of the  authoritative regimes that have stifled liberty in the region for decades; dictatorships that in many cases were funded with U.S. tax dollars.
As for democracy (as we understand it in our country), looking at our version of politics I'm not sure exactly what that means anymore. Decisions are being made in Lansing and in Washington D.C. not with the citizens of the United States first and foremost in mind.  Since the Supreme Court Citizens United decision in 2010, lobbying and special interest dollars have completely taken over our government.   If you don't get involved, if you aren't holding your elected representatives accountable for the actions that they take in your name, if you don't vote, what good is a democracy.  At least in Egypt people have been willing die for freedom.
Are we?
If you have any questions on my thesis please let me know, I'd welcome the discourse.
It's great to finally be back on the blog…Mr. Wood