Senior Current Issues – You all are doing a nice job on the study of Africa.  Timelines are up and well done.  The ANW assignments have been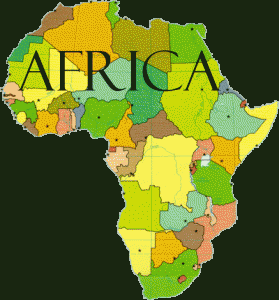 interesting and well presented.  Google Docs discussions on Hotel Rwanda and The Last King of Scotland I expect will be quite thought provoking. However our geographical knowledge of the continent is truly lame.  So…lets fix that.  On Tuesday May 14 – we will test on the geography of Africa (no word bank).  I will record a test or two a week on your powerbook gradesheet in order to keep you honest.  It won't count until the end and then it will count BIG – like 100 points big .  Below are some sights for you to improve your knowledge of the geography.  So get practicing.
One more thing.  If you get a perfect score on the map exam …I will cover dinner at Lou's Little Africa in GR.  It's a cool place.  I'll invite Papa to come along and you can meet a very interesting guy with a fascinating story from Sierra Leone.