"Twenty years from now,  you will be more disappointed by the things that you didn't do, than by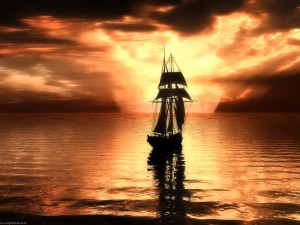 the ones that you did.  So throw off the bowlines, sail away from the safe harbor, catch the trade winds in your sails.  Explore. Dream."   – Mark Twain
For this assignment I want you to write a letter to you.  You will date that letter June 2017 – you have been out there in the real world for five years.  High School graduation is long gone in the rear view mirror.
This letter will remind you where you want to be in five years.  It's your letter so you can take it anyway you want it to go.  But remember – five years from now crying over the senior video in the auditorium on the last day of your Oakridge High School career will not be that big of deal…
or if it is – you might have some bigger problems.
Take a look here for letter Guidelines…  Assignment due on Thursday May 24.