Go

here

to google docs for the Civil Rights Introductory assignment.
Go 

here

for PDF version of the assignment.
One of the advantages of living in the United States is that you have so many unalienable rights.  One of our challenges is that we don't know that.  Neither do we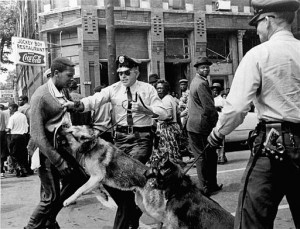 appreciate the advantage of availability of those rights.  If you know the history of the Civil Rights movement, you will recognize not only your rights under the Constitution, you will also know what it is like for people to stripped of those liberties merely because of the color of their skin.  And if you study the Civil Rights movement in the United States history you will know the sacrifice that people have made in this country to reaffirm those liberties, whatever the cost. In order to comprehend the power of the movement, knowledge of following individuals, groups, and events is important.
You have all had US History…so this assignment should be review.  What I want you to do here – is to go a little deeper.