Mr. Wood will be doing his best to provide you Friday weekly updates on the 2012 Presidential Election.  In addition to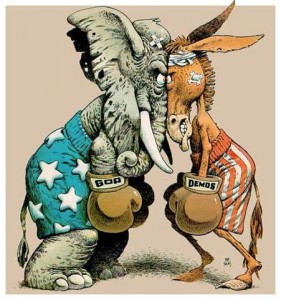 polling totals recorded on Real Clear Politics.com, he will do a weekly podcast providing some insight into the current race.  Please check the link below in order to reach the most recent post, and to find out what's happening on the political front.  Any questions or comments please leave them below.  Meanwhile, study the issues.  Read, read, and read – in addition to turning off the TV (except for the debates) – talk to your friends, make it a goal to really understand what is happening here.  You have that responsibility.   The next four years will be pivotal in your life – you oughta know something about the guy who'll be steering the ship.  Don't you think?
Go here for current polling data on Real Clear Politics.
Please stay tuned to the Buddha blog for  ongoing communication.  Thank You.