I'll be driving the School Van down to Art Prize in Grand Rapids on Thursday October 4, 2012.  The van holds eight – anybody who wants to go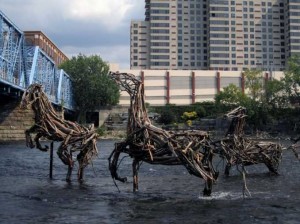 can go – first come first serve.  The goal is for the Exchange students to have an opportunity to attend the event.  If however, other seniors from Senior Current Issues want to join us (and there's room in the van) or they want to drive themselves down – they are more than welcomed to come along; the more the merrier.
Also, any host parents and family members who would like to meet us down there – please come along.
We will leave school at 3:00 PM and be back sometime after 8:00 PM.
In order to go you must print out this permission form and return it signed to Mr. Wood.  Remember, the first eight that I get will take up the seats in the van.  So hop to it and see you all on Thursday.
Any questions call me at 616-402-8668 or email me at bobwoodmsu@gmail.com
Thanks.  Mr. Wood