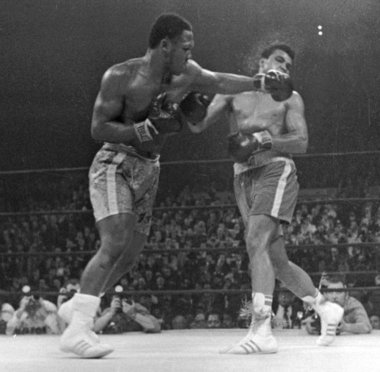 IT'S GONNA BE A RUMBLE IN THE JUNGLE
Are you tired of not knowing nothing about the Election?
Are you tired of having to get your political information from 30 second TV commercials?
Do you think that anybody in this country really knows anything about the issues?
Well, kids its your generation that will live with the results of November 6.  It's you who will be 17 to 21 or thereabouts while the guy who wins puts forth public policy that deals with your college costs, your health care costs, your economic state, the foreign wars we choose to fight and all the other things that comes with being president.
Wouldn't it be neat if you could listen and watch and learn with fellow citizens who really did care about the issues?
Well, guess what – you can…
Tuesday night 9:00 to 10:30 PM – we will watch the third Presidential Debate in my classroom.  We'll pool our resources for pop and pizza.  Don't worry if you've got no money – I'll cover the balance.  Besides you'll be able to see how Mitt Romney will solve that pizza, pop, and poverty problem with a big fat tax cut for the top 2%.  He cares about you.
Hopefully President Obama will have an expresso or two or three or four and join the debate this time, so that he too can prove just how much he cares.
All Oakridge students invited.  You don't have to be in my class to come.
See you there.
Doors open at 8:00 PM.