Martin Luther King Jr – Independent Study
Let the Trumpet Sound – Read thru page 53
Assignment #1 – "A Young MLK"
You are to post your google docs assignment by the below due date.  Be prepared to fully explore the topic on that date.  You will be graded on your discussion input on that date (30 pt possible)
Google Docs Post – due Wed Dec 5 (11:59 PM)
Discussion – SCI  Friday Dec 7
If you are reading along and posting for extra credit – your post is also to be up by the google docs post due date.  Contact me if you have questions.
1 – Early Life of Martin
We are all shaped by events in our young lives.  They lead us to the adults who we ultimately become.  The same was true of Martin Luther King.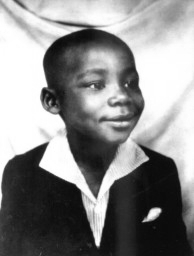 Talk about his relationship with Grandma and his experience growing up in segregated Atlanta.   Relate specifically two incidents in his life – one at the age of fifteen when he was on a bus coming home from the Negro Elks Lodge, the other when he was returning from a Connecticut summer job by train.  How was King shaped by these things…
2 – King's Intellectual Development
One thing that impressed me when I read about Martin King was how well read he was.  He struggled deeply with who he wanted to become – what his philosophy would be.  He studied many influential thinkers along the way.  His education was impressive.  Talk to me about a few of these influences in his life.  What were your thoughts about this educational growth?
3 – Going back to Montgomery
King and his wife struggled with his decision to take a position at Dexter Church in Montgomery upon his graduation from Boston University.  Read about this struggle both from his perspective and Coretta's.  Why was this so difficult?  Why do you think they made the choices that they ultimately did make?