Hey guys Good News / Bad News …Flights Prices are not so good.
Bad News – I guess I just got used to cheap flights in the USA.  We used to fly Close Up for just about $200.  No more.  Airline Monopolies have killed cheap flights.  It looks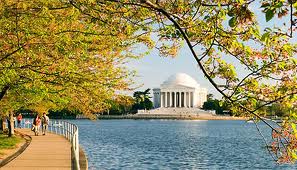 like the best we can get is $294 out of Detroit.  That's another $44 for the trip.  I'm sorry…but its not going to get better.  The Final Bill will be $1330 instead of $1289.  The same thing happened with our Selma Flight, but we were able to move it to Chicago and save $200 per ticket.  With DC the Chicago change is only a savings of $30 – not worth the hassle of the drive.  And Grand Rapids is a small fortune.
Good News – we get good flight times in and out, and we have a direct flight. I will however need a second driver to and from Detroit when we go…so be talking to mom and dad.
Good News – the average temp for Washington D.C. in May is 75 degrees.
Good News – Eastern Market Flea Market is very very cool.  We'll be there.
So…I need $250 at least (all $294 if you can) ASAP – preferably Monday or Tuesday so that I can lock in our tickets before ticket prices go UP.
Talk to me.