Go here for more information on Girl Rising.  Playing at the Cinema Carousel at 7:30 PM on Thursday May 9.
Congratulations to the following individuals who have won tickets to Girl Rising…make sure to get a ride set up early, and use the ticket.  If you end not being able to use it – please contact somebody else in this group (they may have a friend who would like to attend – or a friend of your own) as soon as possible so the ticket does not go to waste.  Thank you for your essays…enjoy the movie.  Change the world!
Kelly Snow – 0086

Sascha Saleh Ebrahimi – 0085
Erin Brault – 0087
Lauren Thomas – 0082
TeAnna Friday -0088
Haley Knight – 0083
Sara Musser – 0084
Carla Kevern -0089
Falisha Burroughs 0090
Brooke Wilde 0091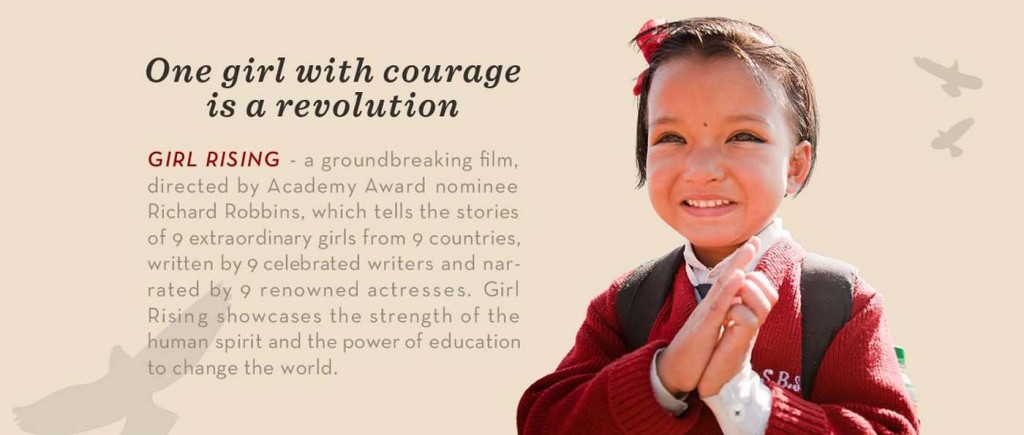 If you would like to buy a ticket to the movie for $10 and you do not have a Visa or Debit card, Mr. Wood would be glad to purchase the ticket for you.  Just bring ten dollars to school and we'll take care of it.  Please go here to check ticket availability.
PS…I look at the quality of scholarship and intellect of the individuals from Oakridge High School who are attending this screening and I am encouraged that the future of  our planet is good hands.