For all things college – go to our website – building a better world.net.  Please go here for extra credit assignment in discussing this material with mom and dad.
When you are talking about college and careers and quality of life issues – there's a lot of things to consider.  In Economics we are deep into a study of the cost of college.  If that doesn't shake you just a bit, then you're either sound asleep  or a very very rich high school student; however I see no BMW's in the Oakridge High School student parking lot.  In Senior Current Issues – we are off on college scholarship searches – we've learned there's a lot of competition  – even with the cool blogs.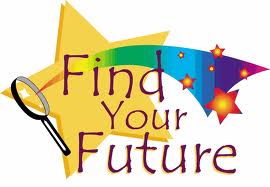 Meanwhile,  challenges abound.   You've got so many options  – colleges 4 year and 2 year, apprenticeships, military, school costs, choice of major, career direction,  scholarships, grants and loans…it's a lot to take on.  But oh so necessary.
Hopefully the information below will help you to sort things out
1 – Careers and College majors – Let's first look at college majors, the job market, and money in your pocket.    I have linked a NPR podcast from Planet Money on the most and least lucrative college majors.  Also, from Yahoo Finance go here for "The Ten Best Careers right now for College graduates."  And one more traditional route post – this article will provide some insight into career fields that look promising.
2 – Four Year Degrees are not for everybody  –  go here to find eight great careers that don't require a four-year degree …  Also, check out this podcast from NPR to listen to an alternative view – "Don't go to college."  Finally, check out this story from the Globe and Mail in Canada.  Canadian trends are similar to those in the USA – the skilled trades are and will continue to be in demand.  CTC is great option for many of you.  And then – take it a step further into the real world.
3 – Smart Poor Kids – can go to really good Colleges (maybe for free) – Some Oakridge students have the qualifications to go Ivy.  Ivy Leagues covet diversity (of color, race, poverty, all of it)…but the two groups – poor white kids and wealthy white colleges just can't seem to connect.   Check the following sites to see if you might make that connection click.  Go to this NPR podcast to learn about elite colleges and poor kids.       Atlantic Magazine talks about how smart, poor kids are applying to wrong places!  And finally, How Stuff Works  provides an extremely useful look at the Ivy League Schools Admission process.
4 – What about a gap year – Some students particularly in Europe and a growing number of Americans hold off on college.  They travel.  They volunteer.  They travel and volunteer.  They do something, anything that enriches their life before rolling up their sleeves and heading into the rat race.  It's a way to grow and to experience the world.  Go here for a solid look at what a gap year is all about.  Try this website that provides gap year ideas.  And finally, a couple of podcasts from NPR on gap years.  High School seniors opting for a Gap Year.   And, Students see the world during "Gap Year."   
But maybe…maybe. maybe, maybe the best advice is right here.