This assignment is due posted to Google Docs by 11:59 PM Saturday, December 21.  This assignment is worth 50 points.  500 word minimum. 
Divestment is an action in which a group of individuals in order to divest (sell)  pull support from a business (s).  The goal can vary, however in a political action sense, it is to ultimately punish bad behavior of an institution in order to change that institution's behavior.  The term "Divestment Campaign" was first used in the 1980s, most commonly in the United States, to refer to the use of a concerted economic boycott designed to pressure the government of South Africa into abolishing its policy of apartheid. Since then, divestment campaigns have focused on countries and companies for their policies. 
For this assignment watch / listen to the three productions  below.  Like in our first assignment you're free to move about in your google docs assessment.  However, I do want you to concentrate on the Polaroid piece – it was central to the success of the divestment movement.  What are your thoughts about the individuals involved and their influence on Polaroid..  Use the two follow up podcasts to talk about divestment historically in South Africa and divestment currently in regard to college campuses today.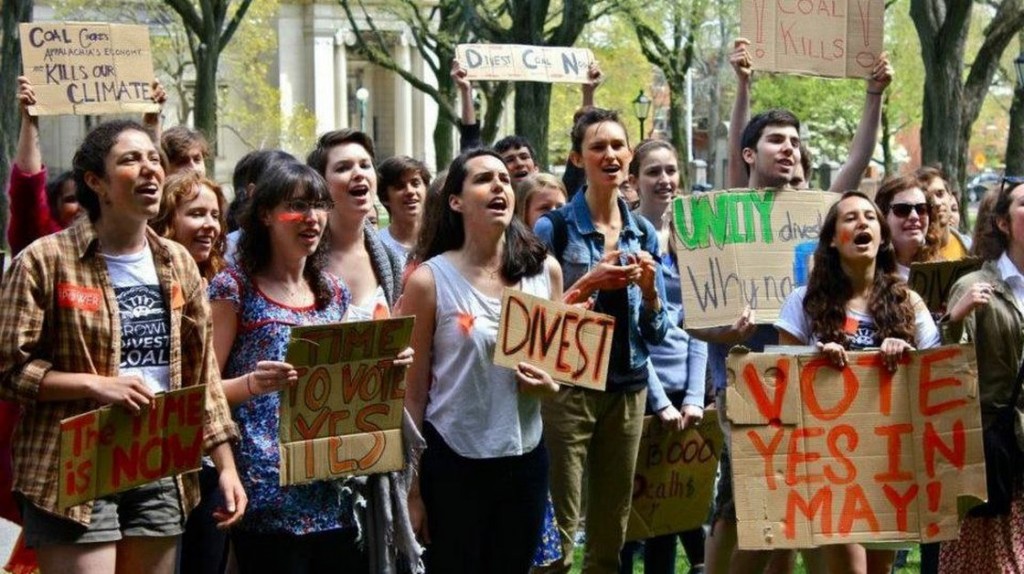 Go here.  Democracy Now  – Polaroid & Apartheid: Inside the Beginnings of the Boycott, Divestment Movement Against South Africa – This twenty minute segment looks back at how African-American workers at Polaroid in Massachusetts helped launch the divestment movement against apartheid South Africa in the early 1970s.  DN speaks with Caroline Hunter, co-founder of thePolaroid Workers Revolutionary Movement, who stumbled upon evidence that her employer was providing the camera system to the South African state to produce photographs for the infamous passbooks for black residents.
Go here.   Marketplace  How divestment helped stop apartheid in South Africa.  The death of Nelson Mandela is being mourned around the world — including university campuses where students, faculty and staff fought the apartheid in South Africa through disinvestment. In 1982, the University of Maine became one of the first 10 universities in the country to completely divest from country. Philosophy professor Douglas Allen was one of those people who ultimately convinced the board of trustees to pull its $1.9 million from South Africa.  
Go here.  National Public Radio – College Divestment Campaigns Creating Passionate Environmentalists – (May 10, 2013).  At about 300 colleges across the country, young activists worried about climate change are borrowing a strategy that students successfully used in decades past. In the 1980s, students enraged about South Africa's racist Apartheid regime got their schools to drop stocks in companies that did business with that government. In the 1990s, students pressured their schools to divest Big Tobacco.  This time, the student activists are targeting a mainstay of the economy: large oil and coal companies.