OK guys…you got your wishes.  No school today.  But…we still have our study of Nelson Mandela to finish up. If you left your timeline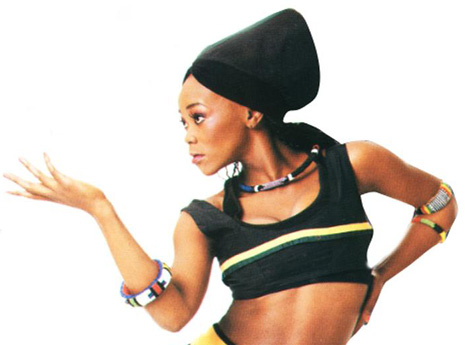 assignment at the school on Thursday, you can turn it in on Tuesday when we return.  You know what needs to be done – do your work over break and transfer it to the timeline when you return.   If you got everything with you – finish it up and turn it in on Monday.  Saturday's assignment is still due posted to Google docs by Saturday 11:59 PM.    Since our Mandela link wasn't working well, I had planned on concentrating our Friday class on Brenda Fassie – and with Nana teaching us the dance steps to her sound – I was going to add the attached music videos.  If you get the urge and you would like to get to know a significant (not only South African, but African, and world) pop star – take a look below.
I will contact you today about the Chicago trip – the forecast keeps changing (right now it looks OK) – we just need to keep an eye on the weather.  As of Friday morning – Chicago is still on.  Email me if you have questions.  And I'll contact you later today.  Meanwhile enjoy an inspiring South African voice. 
Brenda Fassie – The Madonna of the Townships (1964 to 2004)
When I was in South Africa this summer, I stumbled across a CD of Brenda Fassie's.  I had never heard her or of her before this summer.  The first cut that I listened to was Vulindlela...and I  fell in love with her sound.  I played it over and over and over again.   I picked up everything of Brenda's that I could find and I started searching on line about her life.  Looking and reading and listening, I found so many similarities to Billy Holiday.  A talented but troubled soul, in and out of drugs and controversy, broken and beaten, each woman resurrected themselves and returned to the summit of the music world; their personal lives however, never fully fixed themselves.  In the end,  like Holiday, she dies before her time, of an overdose.  Each woman had a huge impact not just on music of the day, but also within a society torn by racism.  Each woman was bigger than life and respected by various classes of society; each reached far beyond national borders.  Holiday was revered in France, actually all over Europe…and Brenda Fassie was a continental African star.   I have attempted below to provide you a look into the life of Brenda Fassie.  I hope that you feel at least a little of the magic of Brenda Fassie, that touched me in South Africa.
More Brenda Fassie youtube recordings…