National Public Radio, Marketplace, and The World have done some solid investigative journalism with College Funding and the challenges it poses.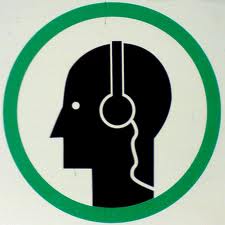 Below I have linked several of these podcasts.  They run in length from 4:00 to 7:00. We will be listening to some of them in our 15 minute Economics warm ups.  If you would like to dig deeper; I've provided extra credit options.  Specific assignment and due dates are linked below with each corresponding podcast.  Extra credit assignments will count as a 3% bump on  Marking Period Grade.  For full credit the assignment must be thoroughly completed and turned in at the beginning of class on the date noted.  If you aren't going to dig in deep on this  – don't bother to do it.
Please make sure to LISTEN to the podcasts.  While NPR often provides a partial text and transcript of the show – its quality comes through when you listen to it.  Finally, my suggestion is that you listen to each podcast two times – once for notes and once without – you'll do a better job on the assignment and gain more from the experience.  Also, for the ones that you find particularly informative – sit down with Mom and Dad, listen together and talk about the topic…it is essential that Mom and Dad are also educated on the challenges of college funding.  These podcasts will help  to make that happen.
Extra Credit Due Dates

– turn in at start of class for credit

TBA

–  #1 College Applicants Sweat the SAT's 

TBA-

 #7 Maze of College Costs  Traps Families 
TBA –

#9 Loan Education Pre-Req as Debt Balloons

TBA – #8 Dangers on Defaulting on Student Loans
TBA – #10 First Test – Decoding Financial Aid Letters
TBA – #6 Elite Colleges Struggle to Attract Smart Poor Kids
Podcast 1 – College Applicants Sweat the SAT's.  Perhaps they Shouldn't. 

Go 

here

 for extra credit assignment.  

So you bombed the ACT?  You're standing on the ledge – trying to decide,  "Do I jump now or later?"…listen to this podcast about the ACT and SAT; you may change your mind and climb back inside the window.  There's a whole lot of things that go into determining college readiness.  The most significant might just be your GPA.
Podcast 2 – Going to College May Cost You, But so will Skipping it  

Go 

here

  for extra credit assignment.  

Student debt in the United States now tops credit card debt (home mortgages are #1) as America's second largest financial liability at over a trillion dollars.   This is serious money.  In a modern, knowledge-based economy, the only thing more expensive than going to college is not going to college.  Those with a college degree now make $17,500 more per year than those without.  Those without a degree are four times more likely to be unemployed.
Podcast 3

  – The Most and Least Lucrative Majors (Part I)
Go 

here

 for extra credit assignment.  

What you major in has a bigger influence over your income than where you go to school, according to Anthony Carnevale, an economist at Georgetown University.  This podcast (and graphs) compare various majors, careers, and compensation.   Interesting conversations with recent college graduates, and their satisfaction (or lack of) with their college major choices should get you thinking about the significant linkage between career, education, and  financial stability.
Podcast 4

 

 – The Most and Least Lucrative Majors (Part II)
Go 

here

 for extra credit assignment.  

This one isn't really a podcast –  it links you  to the NPR website and provides a follow-up to the podcast above.  Just no audio.  The key here, as with the previous program,  is still what major are you going into.   Make sure to take a look at the graph of careers and earnings.  Then I want you to open the

actual report

issued by Georgetown University. There is all sorts of interesting data rolling around in that report.   Between the previous podcast and these links, you'll have lots of food for thought on careers and earnings.
Podcast 5

 

– Opting Out of College for a Blue Collar Life
Go 

here

 for extra credit assignment.  

Not everybody is cut out for college.  That's fine – you still gotta have a plan.  Blue-Collar careers are rewarding and many pay well…but you still need the training.  You still need to plan.  You still need apprenticeships.  This podcasts interviews a few in the field, a senior in the high school classroom, and a counselor; they all reflect on taking the Blue- Collar route.  Also, go

here

for a Forbes.com listing of 20 high paying Blue-collar jobs.
Podcast 6

 – Elite Colleges Struggle to Recruit Smart, Low-Income Kids
Go 

here

 for extra credit assignment.
Elite Colleges like Harvard and Stanford and Northwestern University want to attract smart poor kids.  They just don't know how to make the connection.  98% of their student population comes from wealthy families – in order to diversify they want to change that.  However, so many poor and bright high school graduates, who have 4.0 GPA's and high ACT scores, live outside of the urban areas that these schools target.  It's a problem for students and for schools.  Questbridge.org is a non-profit organization that links smart poor kids with 36 elite colleges in the nation.  Take a look.
Podcast 7

 – Maze of College Costs and Aid Programs Traps some Families
Go 

here

 for extra credit assignment.
On average 70% of all graduating college students leave school with debt –  $30,000 on average. Twenty years ago that number was fewer than half and the debt was less than $9,000.  People are confused; parents and children.  There's plenty of information out there but the message isn't getting through.  This class, these podcasts and this blog and blendspace, will help you to successfully navigate the minefield.  Knowledge is power guys.
Podcast 8  – The Dangers of Defaulting on Student Loans
Go 

here

 for extra credit assignment.  

There is a big difference between Federal Government Student Loans and Private Bank Student Loans.  You need to know that difference.  You also need to know about default, about restructuring your loan, about consolidating your loan, and your cosigning any loan.  This podcast covers it all.
Podcast 9  – Loan Education Becomes a Pre-req as Student Debt Balloons
Go 

here

 for extra credit assignment.  

Student Loan debt climbs over 7% per year on the average. The average for those who took out loans in 2012 was $25,000.  It'll be much higher when you graduate college.  However, if you're aware of the potholes and dangers, you can manage.  You just gotta be smart.  That begins by listening to those in similar situations – and how they've dealt with the problem.  Several enlightening  interviews in this podcast.
Podcast 10 –  First Test for College Hopefuls?  Decoding Financial Aid Letters
Go 

here

 for extra credit assignment.
Once you get your aid package – this podcast is a must.  It's all about taking apart the letter that you get from the University which describes your particular aid package.  If you don't know what you're doing, these  letters can be a real pain in the butt.  In addition to walking you through the process, NPR provides  a sample letter to a generic university to clarify the issue.  Just scroll down the site to find  How to Read a Financial Aid Letter.  
Podcast 11

 – Many Millennials Expect to Spend Decades Paying for College

Go 

here

 for extra credit assignment.
Three girls, three compelling stories provide a keen insight to the accumulation and long term effect of college debt.  Amber Michael of Washington D.C. ($92,000) her goal to have it paid off in 15 to 20 years.  Emily Garvey of Ann Arbor, MI ($18,000) her goal five years.  Jen McGarvey of Dallas Texas ($120,000) isn't really sure when it will be paid off.
Podcast 12

 

 

– How the cost of college went Sky High
Go 

here

 for extra credit assignment.
In the last five years college tuition has gone through the roof…In Arizona, for example, parents have seen a 77 percent increase in costs. In Georgia, it's 75 percent, and in Washington state, 70 percent.  It wasn't always that way…this podcast takes a look back at the history of college tuition, beginning with the creation of the GI Bill for veterans of WW II, passed by Congress and signed into law by President Roosevelt,  in 1944.   In the process you're going to learn that the biggest change is State government support has dropped from 75% of the cost to 25%.  Time to call your Representative!