OUR TRIP IS ON – to Chicago on Saturday, May 24.
We leave Grand Haven at 8:00 AM EST
Take the 9:27 AM CST train from Michigan City
Arrive downtown 11:00 AM CST
Early return trip 6:22 PM CST (arrive Michigan City – 8:12)
Back to Muskegon by 11:00 PM.
Late return trip 9:15 PM CST (arrive Michigan City – 11:05)
Back to Muskegon by 1:30 AM.
Mr Wood's tele – (616) 402-8668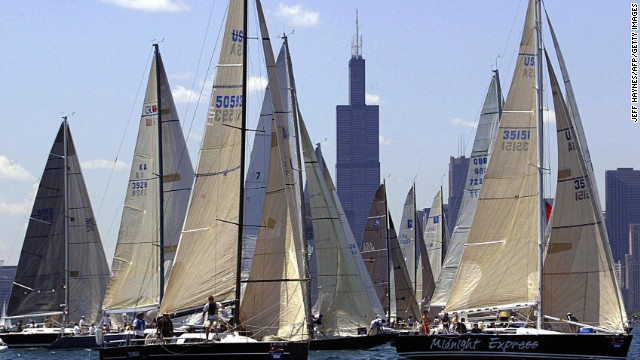 It's time for us to get out of Oakridge and  go to Chicago.   We meet in Grand Haven (8:00 AM.)  We carpool down to Michigan City, Indiana.    And then we take the Southshore line train into the Windy City ($8.50 one way).  It drops us smak dab in the middle of town – directly under Millennium Park. We head up the stairs and scatter.  Go where you want.  Have a great time.  Meet back at the train – the return time will depend on weather and plans.  We will confirm return time prior to going – so parents will know times before we leave.
WE HAVE OPEN SEATS – So make sure to talk to Mr. Wood if you are going…The following adults are driving.
Mr. Wood – 4 seats
Mr. Lohman – 4 seats
Mr. Ruel – 4 seats
Mr. Green – 3 seats
Me and Mr. Lohman and friends always take the El up to our friendly little Thai Restaurant in Lincoln Square; its on the Brown Line  about three miles from Wrigley Field.  We roam around up there for a bit and head over to Andersonville (another cool little neighborhood)…then we take the Blue Line back downtown in the afternoon after it starts to get dark.  We finish with a stroll down Michigan Avenue.
We've been doing this for years.  And its a wonderful time…the big difference is that now we must have signed permission slips from parents and we must have adult drivers.  This may complicate things.  We've always opened the door for Senior Current Issues students, all of the exchange students, and friends of both groups.  Here's the catch.  In the past students were allowed to drive if we didn't have enough adults driving and we did not need permission slips.  Now, students cannot drive and we do need permission slips.
Fortunately, we have drivers this year…I will drive.  Mr. Lohman and Mr. Green and Mr. Ruel will drive as well.  We have plenty of seats, however we will fill them in preferencial order –   Senior Current Issues students first.  Oakridge Internationals next.  Friends of the each of the above following…  – so get your parent permission form in and we'll figure the rides on Friday morning.