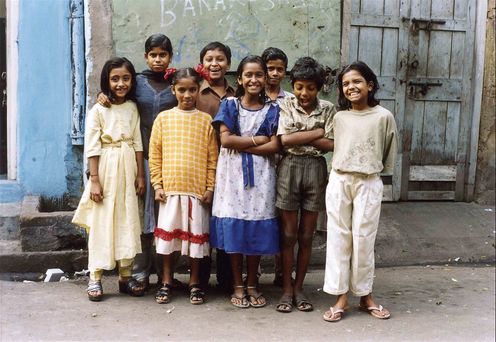 Please go

here

to find the entire movie on you Tube.
Please go

here

for interesting podcast on the movie from NPR.
Born Into Brothels is a documentary about the inspiring non-profit foundation Kids With Cameras, which teaches photography skills to children in marginalized communities. In 1998, New York-based photographer Zana Briski started photographing prostitutes in the red-light district of Calcutta. She eventually developed a relationship with their children, who were fascinated by her equipment. After several years of learning in workshops with Briski, the kids created their own photographs with point-and-shoot 35 mm cameras. Their images capture the intimacy and color of everyday life in the overpopulated sections of Calcutta. Proceeds from the sale of the children's photographs go to fund their future education.
YOUR ASSIGNMENT – is simple.  Think about the movie.  Think about your life.  Think about their lives.  350 word minimum.  Free write.  Your prompt – I was not born in a brothel.  Due posted to google classroom by 11:59 PM Monday, September 27.