If you need to reach Mr.Wood – call 616-402-8668 or email me at bobwoodmsu@gmail.com. 
Please check this link for an January 1, 2012 update on Mr. Wood.  And this link to meet my mom.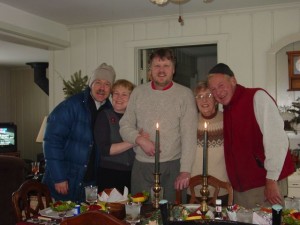 Here's my story.  Written in September 2009.

I grew up in Kalamazoo, Michigan and had just about as good of a childhood as you could ask for. It was Beaver Cleaver times. Dad worked days at General Motors on the assembly line, mom stayed home raised the kids (me, Amy and Andy), did the wash, cleaned house, and drove us to ball games. Lunch was at noon – sandwiches cut diagonally, a bowl of tomato soup in-between, chips and pickle on the side, and a big fat glass of milk. Dinner was at 5:00 sharp, everybody at the kitchen table, and youbetter be on time. I ran around the neighborhood, road my bike all over town, playedLittle League baseball, and did all my schoolwork on time. At Loy Norrix High I lettered in baseball and football, made the honor roll, and had a whole lotta fun. I graduated in 1975 – same year that the Vietnam War ended. Back then I couldn't have found Vietnam on a world map – and I really could't have cared to.
College, for the first couple of years was an absolute mess. I took classes at Western, lived at home, went back to the old parties, the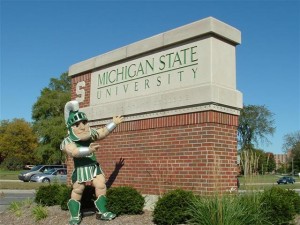 old friends, the old high school football games and hated it. So I quit my scholarship. I got a factory job, saved my paychecks, and in two years transferred to State and became a Spartan. Life was good! I graduated in 1980 with a History Education major into an economy – believe it or not – worse than it is now. With no Michigan jobs out there, I threw a dart at the map, it landed in Seattle. So I loaded up the Pinto and headed off out West.
Seattle is gorgeous. It's diverse and energetic, great music, bright lites, on a sunny day it doesn't get much better. But it rains and it rains and its rains. I stayed for six years. I met great people. Coaching football and basketball and teaching World and US History to ninth graders, for the first time in my life, I realized that I really loved toteach.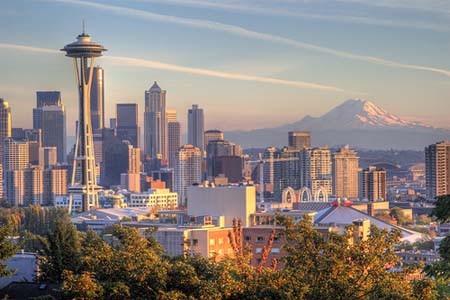 About that time I was able to take on a lifelong dream. I had always wanted to spend a summer and go all 26 Major League Baseball Parks. I loved baseball. I grew up box scoring every Detroit Tiger game since I could find Ernie Harwell on the dial. In 1978 my buddy and me drove to Boston for a weekend Yankees Red Sox series. For four nights we lived on the Landsdown Street sidewalk outside of Fenway and spent the days in bleachers with the crazies. Ever since I've been a Bosox fan. So in 1985 on my fifth teacher summer, I finally did it, I drove 13,000 miles in a 2 month voyage to all 26 ballparks. I wrote a book about it – Dodger Dogs to Fenway Franks published by McGraw Hill in 1988. And I became a celebrity; ESPN, CBS Morning Show, even Letterman. So I wrote a second book, another trip in the Fall of 1989 to a football game at every Big Ten campus. "Big Ten Country" is a story about all the color that surrounds those Saturday afternoons. Again, I did the promo circuit – TV, radio, and newspaper interviews. But I missed teaching. So I retired from writing and returned to the classroom. I got a job at Muskegon Oakridge – back home in Michigan.
I've taught at Oakridge now for 18 years. I love my job. Dealing with young people exploring the world, having an impact with those who will shape this nation's future – how could you not love it. Whenever somebody asks what I like best about my job I have two answers. The first; teaching keeps me fresh. In order to be a good social studies teacher you have to stay on top of the world, follow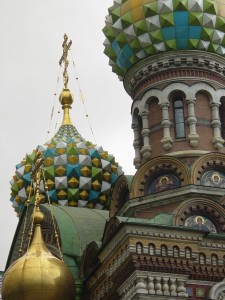 the news, read the Times every day, take on ideas and search the places that before were foreign. And that, I love to do. Also, no career has such an impact on this planet as does a teacher's. My students must learn about this world and then act as they see fit on that knowledge. It's my job to inspire them to inspire themselves. That is a pretty good lifelong obligation.
And of course – I still get those summers off. In 1995 my life changed dramatically. I bought a backpack and a five week train pass and spent the summer- traveling all over Europe. I was 37 – it was my very first passport stamp. In 1997 I went back to Eastern Europe for six more weeks. And I've been out there ever since. Russia and Ukraine, Poland, Budapest, Istanbul, and the Czech Republic and Cuba.   Traveling the world has had an enormous impact on my life. I read more. I look past the easy answers and dig deeper for the truth. I pay more attention to things that really matter. I question the policies of my government because I have that responsibility as an American citizen. I am a participant in issues of the world – travel does that to you.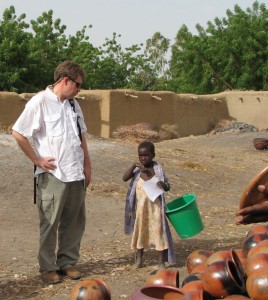 Then in 2006 I went to Africa. Seven weeks in Morocco and Mali on a Fulbright Scholarship, traveling to sub Saharan Africa sunk deep into my bones. Mali was intense; everything – the heat, the poverty, the laughter, life and death. To see so many people, scores of children in such dire poverty, yet with a real zest for life, after experiencing Mali I decided I don't really have a right to bitch about any of my life's minor complications? I returned from Mali a better teacher, I hope a changed man. I teach now with more purpose; I want my students not to have to wait until they are 37 to "awaken" to the world.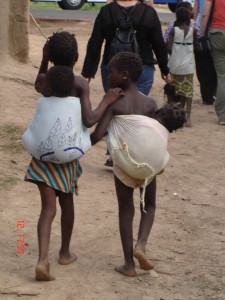 And so that leads us to today. I'm not optimistic about the future. Pain and suffering continue unabated across the continents. We don't seem any closer to heading off world poverty than wewere a generation ago. Even with all of the cures of the globe at our fingertips, disease spreads like grassfire through out the third world. The rich continue to consume everything they get their hands on, natural resources included. Wars for oil, for power and greed, swarm the planet …and the US is knee deep in the mess. Environmental disaster looms, yet no first world governments, certainly not ours, seems willing to do much about it. My generation has dropped the ball. We have willed to our children a world less fruitful for the things that matter than the one we inherited from our parents.
Even so, I hold a sliver of hope, a cry from Pandora's box, that maybe we may yet stop the bleeding. I'm convinced that chance lies in the classroom the world over – in Spain and Moscow, up in Canada, in Ghana and Tokyo and Bejing…and classrooms in Muskegon, Michigan on the corner of Hall and Wolf Lake Road.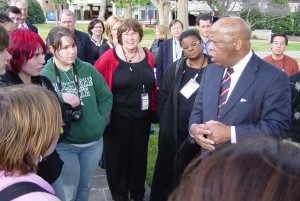 There are Oakridge kids who sit in my class today, who "get it." There are others on the verge. You all have proven that to me time
and time again; at Close Up in DC when you challenged Congressman Hoekstra's religiously biased views on gay rights and his nonchalance at the tremendous cost of college tuition, in the Super Duper Club when we trekked down to the Democratic HQ in Lansing and demanded equal justice for all Americans, at Hackley Park with your A.C.T! picket signs and marching across the Edmund Pettis Bridge in Selma Alabama, this Fall in during Election when you all volunteered a total of 711 hours, and every single day you ask a question that cuts through the crap, that challenges the facade of what is real in this world.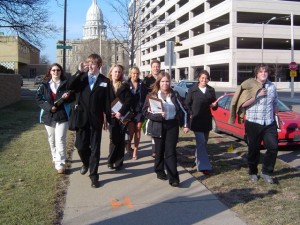 So many more young people, than when I was a teen, see the future for what it is. You realize that you must take on the challenges that lie ahead, that "your" world is hooked into "their" world. I think many of you agree with Barack Obama when he says, "I am my brother's keeper. I am my sister's keeper" and that you know you have an obligation that goes beyond you alone. And I think you know the consequences of continued indifference. I think you realize if you don't act, that your kids, and children across the oceans, may inherit a world that is totally broken beyond repair.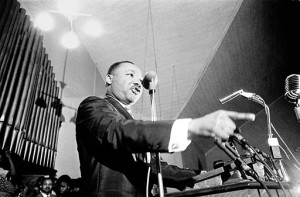 It is this realization, my trust in you, that gives me pause to think hard about the words of Dr. King when he said, "the arc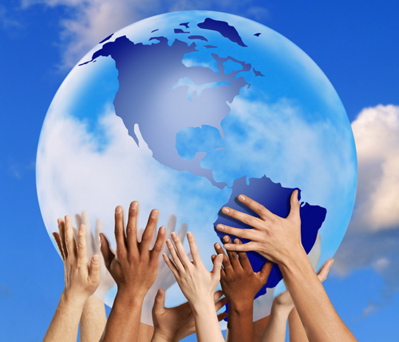 of the morale universe is long, but it bends towards justice." It isn't god's will or government's job to shape this planet and bend that arc. It is my responsibility, and yours; mine as a teacher, yours as a student. We, as world citizens, must do the bending. We must dedicate our souls to do whatever possible to leave this planet a better, healthier, more compassionate place than we found it.
That is our challenge.
PS… This summer a baseball fan from Texas by the name of James Crabtree, who read "Dodger Dogs to Fenway Franks" when he was a kid, dug me up at Oakridge – and he wrote an article on the search, the book, and me. Take a look here – James did a nice job.
.