So… Let's take your temperature.
Please check out this link – Survey Results (Econ and  Government) for a Survey Monkey Intro to the 2017/18 School Year. Please go here – Survey Results (Senior Current Issues).   Take your time – and please be thoughtful with your answers.
And then I'd like you to move around this blog and get acquainted with me.  Check the Pages at the top of the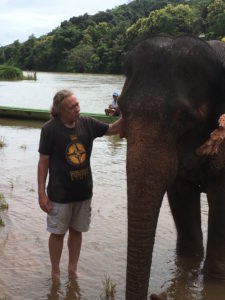 website.  There is a CV (resume) and links to traveling and school and such…go where you wish and read what you want.  Vietnam and Laos 2017 will be linked soon.  I would like you to take a look at the Page – Room #112. At the end of that page you will find "A Final Thought About Me – Mr. Wood" Please take a look.  Some letters from past students might provide you insight into me, and what to expect from my classroom, if you have any misgivings going in.
Otherwise – Explore.  Stop and ask me anything that comes across your mind.
Thanks.  Mr. Wood
Comments Off on Welcome Back to OHS – Time to "Wake Up" baby
Filed under Uncategorized