The summer of 2013  from June 21 to July 27 – I traveled with 23 teachers to South Africa to study the history and culture of that nation.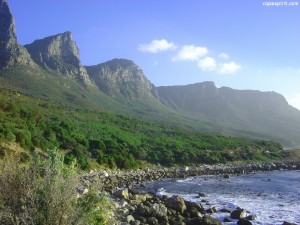 This Summer Institute for American School teachers was funded by the National Endowment for the Humanities, hosted in South Africa by Rhodes University at Grahamstown, and sponsored by the School of Social and Behavioral Sciences at the University of Arkansas at Monticello.  The program was directed by Dr. Richard Corby, Professor of History at the University of Arkansas and Ms. Kay Grant Curriculum and Development Specialist in the Monticello Public School District.  The 24 teachers selected to participate were chosen from over 250 applicants through an extensive application process, and are expected by mission of the NEH to take what we have learned in these five weeks, go back into our classrooms, and relate our findings with colleagues and students in an effort to enrich each group's knowledge of the people and nation of South Africa.
I do not expect that this experience will lead directly into some pre packaged global studies unit that I will drop into my students' brains to provide instant awareness.  South Africa is much too complicated for something as simple.  Besides, the unit would be incomplete; I have so much yet to learn.  Nor is this a forum to share a scrapbook of photos, even though that will be a good start.  And if my travel colleagues come through with access to their photos, that scrapbook will be extremely interesting since so many of them were better photographers than I .  Instead I expect that my experience this summer will continue to seep into my bones; to enrich me in ways that I am as yet unaware of.  Those people who I learned from in Cape Town and Soweto and Missionvale, will surely continue to impact me for the rest of my life.
This experience was groundbreaking for me in so many ways.  I've never traveled as long in a single country.  I've never learned so much about one nation.  I have never come in contact with a state, whose history and future is so complicated and unpredictable.  Finally, South Africa, is absolutely gorgeous.  That fact took me by surprise.  And Cape Town – is certainly one of the world's most beautiful cities.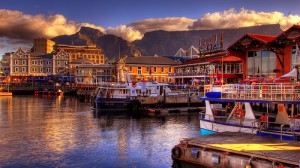 The goal of these postings that will follow are two fold; 1 – to enlighten my students as to some of the many complexities and challenges of  South Africa.  2 – to provide for my colleagues at school and my travel partners this summer, an organized access to the many interviews that I recorded on our journey.
About the interviews...A goal for me on this trip was to use my Flip camera to record interviews with South Africans of all walks of life, in an effort for them to tell their story about their country.  I certainly did so.  I did interviews with rich people and poor people, Afrikaners, Khosa, and Zulu as well as immigrants from Congo, Rwanda, and Zambia.  I've tried to touch on issues that will be interesting to my students and in the process talked with a lot of students themselves, high school and university.   I will use this blog, by providing links from this page and the category of South Africa on the right hand column.  I hope to take each of my recorded subject interviews, edit the discussion down to a manageable length, post the video to you tube and come back to this blog to link that post.  I will also provide a summary of the interview and a short bio of the subject as well as the circumstances that led me to each individual.  This process will take time.  My goal is to finish by the beginning of the 2013/14 school year.  So, please check back regularly to this page as the videos will be periodically updated and posted throughout the remainder of the summer.
Finally thank you to Rich and Kay and Geraldine for a well-crafted and enlightening experience. And to my colleagues who I was fortunate to travel with, I thoroughly enjoyed time spent learning, traveling, and socializing with you all.  And as always thanks to my students who through their influence inspire  me to get out there and continue to learn about the world so that I am able to bring you along.  You all have confirmed once again for me, that being a teacher and a traveler is the world's greatest vocation.
Welcome to South Africa, a very complicated and beautiful nation.   Let's get moving…
Please go 

here

for a PDF version of the summer study syllabus
Please go

here

for my  journal entry of Monday July 15, 2013.
Please go

here

for a Table of Contents to posted video interviews