My dad died on January 26 of this year. He was born Robert Lee Wood June 12, 1931. He was good man. He was honest. He was humble. Nobody I've ever known valued hard work as honorably as my father. He touched a lot of people.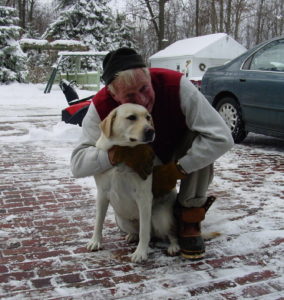 He was a helluva a baseball coach and he loved dogs.
On Saturday April 14 from 3:00 to 6:00 PM – at Theo and Stacy's on Portage Street in Kalamazoo – food and drink and the Ray Anthony Orchestra – we will celebrate my dad's life.
If you have the opportunity please stop by and say "Hello."