Hey guys…Good News / Bad News.  Mostly good!
We were a bit slow on the draw in regards to our plane tickets…Eight tickets there and back are difficult to secure.  And  airplanes fill up fast.  We just got  the final word on everybody in regards to those tickets today.  Consequently we lost our Detroit Flight – That's the bad news.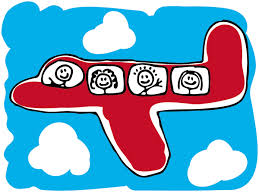 The Good News – is airfares in Chicago have dropped.  And I booked us out of O'Hare for $222 Round trip.  That saves everybody $75 apiece.  The only drawback is I am going to need a parent to drive along with me to O'Hare on Saturday May 4 and take us and a different parent to drive along with me on the return Friday May 10 to bring us home.  Somebody would've had to do the same to Detroit.  Chicago is just a little further.  If anybody has a 12 passenger van that I can borrow that would work as well.  The Oakridge School Van is DOA and unable to leave the parking lot.  So talk to your folks and find out who can help us out:)
Our Flight Times are great – and now the Flight Price aint so bad as well.
Chicago O'Hare to DCA National in DC –
Saturday May 4 – 10:53 AM to 1:39 PM
DCA National to Chicago O'Hare 
Friday May 10 – 3:34 PM to 4:33 PM
All we need is DC and sunshine…and Marc Santose birthdate as soon as humanly possible.  Call me Marc 616-402-8668.  And while you're at it – check out the weekly schedule.  I promise this is a very very good program.