In an effort to improve understanding of key terms in Economics I'll post MP3 podcasts of "terms to study" regularly throughout the semester.  These terms will serve as a core for unit comprehension and exams.  Each is also listed in the classroom on the front whiteboard and will be targeted for class discussion.  When I place a numeral that corresponds to a particular class hour next to the term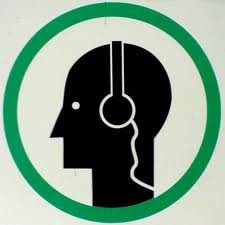 on the front board, I will assume that all students in that particular class hour understands the term.  Any student can veto my decision by simply raising their hand and asking for a clarification.   We will continue to work through the definition until that student is comfortable with the term.  However, once the class hour numeral is on the board, quizzes will be drawn from the corresponding term.   All quizzes are two terms 10 point essay answers (twenty point total) and are based on a working understanding of the word; that means you'll be answering in essay format.
Quizzes will be often and unannounced.  So it is important for you to review your notes and the below podcasts regularly throughout the semester.  Terms will also serve as a basis for Unit Tests and the Final Exam.  Consequently a good way to review would be to listen to the podcasts.
Terms in blue have been podcasted. Merely go to the term and you will find the podcast in MP3 format.
WARNING – This  Unit is still under construction. Some of the terms are podcasted below.  Many others are in progress.  I apologize and will continue to update the rest as time allows.
In order to listen to the podcasts Go Blue.  Terms in blue have been podcasted – merely click the term and you will find the podcast.  My suggestion listen to it immediately after we have discussed the topic in class – add to your notes – and listen to it again.  As a review for the Common Assessments go through ALL of the terms.
CHAPTER THREE – AMERICAN FREE ENTERPRISE
Lobbyists
Redistribution of Wealth
Poverty Threshold
Welfare
cash transfers
in-kind benefits
public and private sector
externalities – positive & negative
Free Rider
GDP – Gross Domestic Product
Three Goals Economic Stability (Employment, Growth, Stability)
CHAPTER FOURTEEN – TAXES and GOVERNMENT SPENDING
14/ 1  What are Taxes
tax, revenue, base
individual income tax
sales tax
property tax
proportional tax
progressive tax
regressive tax
benefits received principle
ability to pay principle
14/ 2  Federal Taxes
W-2 forms – tax return
withholding
taxable income
deductions and exemptions
Social Security
6.2% / $113,700 / 65 years old / means testing
Medicare
1.45%
FICA
14/ 4  State and Local Spending
operating budget
capitol budget
state expenditures (education, cops, roads, welfare)
state revenue (sales & income)
local taxes (property taxes)