Below I've provided (you tube and podcast) links to some interesting individuals and events in the Civil Rights movement.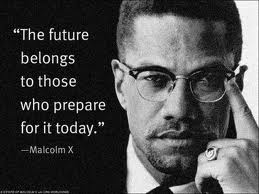 History is always more dynamic from a first person perspective…the selected topics and media have been chosen in an effort to place you in the seat aside Ms Parks.  Please watch and listen in order to increase your awareness and appreciation of the most significant political and legal event in American history.  Get acquainted with these people and their stories.  We will spin Perspective journal writing and homework assignments off of the following:
1 – Billie Holiday –  Go here for a separate link highlighting the life and music of Billie Holiday.   Holiday was born April 7, 1915, in Philadelphia, Pennsylvania. Considered one of the best jazz vocalists of all time, she possessed an absolutely haunting voice, and the ability to wrap herself fully around a lyric and make it hers.    Strange Fruit the song that captured the soul of the Civil Rights Movement, was a Holiday standard.  She had a thriving career as a jazz singer for many year,  before she lost her battle with substance abuse.  During that time she performed often at Cafe Society in Harlem, but was also extremely popular all over the world, in France and England particularly.  She gave her final performance in New York City on May 25, 1959. Not long after this event, Holiday was admitted to the hospital for heart and liver problems. She was so addicted to heroin that she was even arrested for possession while in the hospital. On July 17, 1959, Holiday died from alcohol and drug-related complications.
2 – Claudette Colvin – Go here to listen to her story on NPR.  Everybody knows of Rosa Parks; not so many about Claudette Colvin. When she was 15, she refused to move to the back of the bus and give up her seat to a white person — nine months before Rosa Parks did the very same thing. Now a 69-year-old retiree, Colvin lives in the Bronx in New York. She remembers taking the bus home from high school on March 2, 1955, as clear as if it were yesterday.
3 – Malcolm X –  Go here for a separate link on selected speeches of Malcolm X.  Malcolm X, the activist and outspoken public voice of the Black Muslim faith, challenged the mainstream civil rights movement and the nonviolent pursuit of integration championed by Martin Luther King Jr.  He urged followers to defend themselves against white aggression "by any means necessary."  To fully appreciate X you must listen to his words and see his passion.  I have gone through and chosen selected pivotal speeches in his life and linked them for you.  I've also organized information on his life and included the New York Times coverage of his assassination in February of 1965.
4 – Greensboro Sit Ins – Go here for a separate link for video clips and first person accounts of  the Greensboro Sit ins. The four young black men who staged the first sit-in in Greensboro–Ezell Blair Jr., David Richmond, Franklin McCain and Joseph McNeil–were all students from North Carolina Agricultural and Technical College. They were influenced by the non-violent protest techniques practiced by Mohandas Gandhi.    On February 1, 1960, the four  sat down at the lunch counter at the Woolworth's in downtown Greensboro, where the official policy was to refuse service to anyone but whites.  Within weeks sit ins had spread across the South.
5 – Freedom Rides – Go here for a separate link for video clips and first person accounts of the Freedom Rides. The Freedom rides is the powerful harrowing and ultimately inspirational story of six months in 1961 that changed America forever. From May until November 1961, more than 400 black and white Americans risked their lives—and many endured savage beatings and imprisonment—for simply traveling together on buses and trains as they journeyed through the Deep South. Deliberately violating Jim Crow laws, the Freedom Riders met with bitter racism and mob violence along the way, sorely testing their belief in nonviolent activism.