OK guys time to get to work – if we are going to make these fundraisers work – then you all who are headed to D.C. better get your rear ends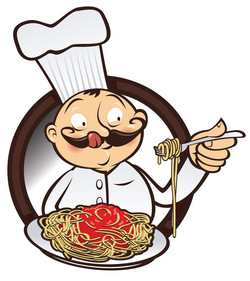 in gear.  We've got a WHOLE LOT OF WORK  to do!
March 17 to March 21 – Weeklong – St Paddy's Day Cookie Sales
Friday March 21 – Oakridge Musical Spaghetti Dinner in the cafeteria
March 21 & 22 – Silent Auction of local businesses
Monday April 21 – Buffalo Wild Wings 20% night
as well as an endless supply of Gordon's fabulous chocolate bars
We will meet afterschool on Thursday this week – March 6 – or before school at 7:00 AM – Friday March 7 – my room to organize for all four of these events.  If you want to earn any money off of these fundraisers you must make it to one of these two meetings!   The meetings will not last more than 35 minutes.    You guys are going to have to organize and plan and provide third world labor to each these events or they will not take place.   Mr. Wood is not going to be a girl scout leader selling cookies in the parking lot, while you all lolly gag and sing campfire songs while you sit around the pot of money.
Please contact me and let me know which meeting you will be attending.  We need to hit the ground running on all of these fundraisers this week!
or we cancel em.