This week Ebola surfaced in New York City and in Mali – two places that could not be further removed from one another.  Reactions has been swift; and markedly different.  Concern is growing in both places.  The quality of health care and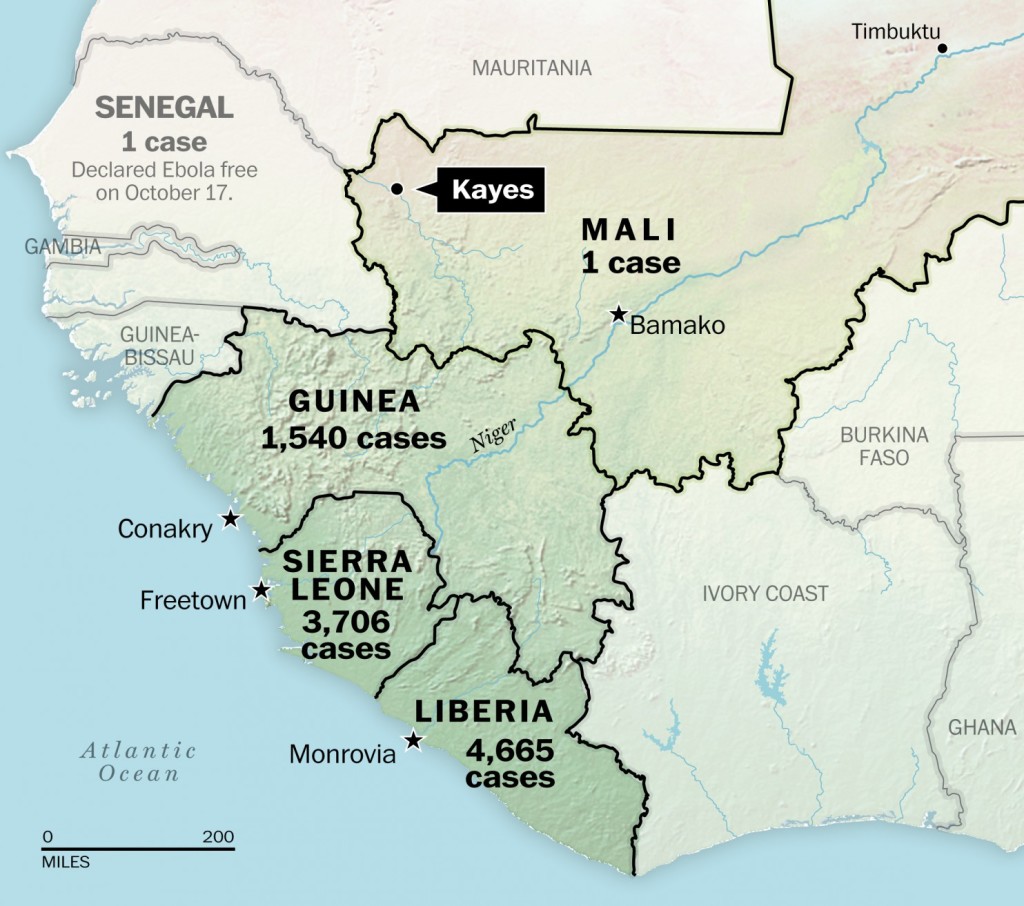 infrastructure of the two locations could not be further apart.  Over the next week, as you pursue American scholarships and European blogs, I want you to stay focused on Ebola in Mali and NYC.
For starters read this blog from the Washington Post.  Make sure to explore all of the links within the post.  They will bring you up to date on the status of each location.   As the week progresses I would like you to find two news stories that deal with ebola in Mali, and two news stories that deal with ebola in New York City.  Print all four and actively read each.  The four active readings will consist of one 80 point assignment to be turned in at the beginning of class on Monday, November 3.
Go here for reminders on the art of Active Reading.
In addition to the active reading requirements,  I will assign you an interactive google docs post that will be due posted to google docs – not to google classroom – by 11:59 PM on Sunday November 2.  Stay tuned here for specific directions for the google docs posting.  I will have it up and posted below (in blue) by Tuesday.
Meanwhile you have the week to dig into blogs and scholarships.  So let's get moving…