This week (April 22 to 26) NPR's Morning Edition is doing a fascinating series on coffee and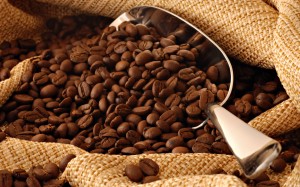 how it brings the world together.  The series provides insight not only into the economic impact of coffee in our globalized marketplace, but it also talks about coffee history, and interviews farmers and producers and drinkers from all over the world.  We will spend time discussing this series in Economics later in the Spring, however for anybody who loves coffee – if you want to enjoy yourself and learn something at the same time – tune in.  I think you'll appreciate the conversation.  First though, fire up the coffee pot.
Introduction – go here for a short interview with the author of Uncommon Grounds – a book about the economic, social, and cultural history of coffee.