Airfare is secured.  MAISD Donation is fixed at $250.  Go below for specifics…
Good news, bad news.  Our airfare was more expensive than I had hoped for.  We will fly out of Detroit into Reagan International in DC for $324 round trip.  This could still go down by next Friday; I continue to search and can lock in at cheaper flight, however that seems doubtful.  While fuel is inexpensive, taxes and fees are still high, and while you may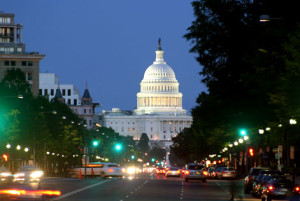 find individual online fares for less, the fact that we are traveling with fifteen people makes it highly doubtful that we can lock in a lower ticket price.  Sorry.
Payment deadlines for Air Fare
Friday January 29 – $50 deposit
Thursday March 3 – $274 balance for air fare
Full names and birthdates are due at this time as well
The good news is one –  our flight times are excellent – we fly out of Detroit early enough on Saturday morning to get us into DC by noon – so we have the whole day to ramble, but not so early that we need to leave for Detroit at dawn. Secondly, we fly into Reagan International.  We might have found cheaper flights through Baltimore, but the hassle and time to get to D.C. from Baltimore cuts into our experience.  In the end you will value the time spent in D.C. more than the fifty bucks you could've saved flying into a less local airport.  Finally, we have direct flights – no layover – 1:35 up and down.
Flight Information- American Airlines
Saturday April 30 – Flight Out (#781)
Detroit Metro – 9:15 AM arrive in D.C. at Reagan – 10:50 AM
Friday May 6 – Return Flight (#4572)
Reagan International – 10:15 AM arrive at Detroit Metro – 11:55 AM
Good News for Funding
Mr. McVoy has assured us that Oakridge High School will once again cover our hotel cost for Saturday night in D.C. – before program starts.  This is will be a significant amount since we will need five rooms at the Hotel Baron in DuPont Circle. Last year was the first time that we spent our extra night in the middle of the city.  The hotel is quirky and cool and a great location.  Walk out the front door – bagels, coffee shops, good food, Dupont Circle and the energy of the city.   
Also, the MAISD has continued its financial support with $250 per person.  While that doesn't quite match our airfare total it is a substantial donation and provides only a $74 gap on the airfare.  This settles our final Close Up total cost at $1400.
Upcoming Fundraisers
We will meet next week to discuss our Spring Silent Auction and Spaghetti Dinner fundraiser.  I will schedule a mandatory meeting afterschool (we will choose the day on Monday) for us to lay the groundwork.  In a nutshell – we run a three week Silent Auction that culminates with the OHS Drama production of Adam's Family on March 17, 18, and 19.  We also work a Spaghetti Dinner on March 17 that everybody must attend.  Last year between the two events we raised over $2000. And it was fun working the dinner – so take March 17 off from work today.  You also will be expected to sell tickets to the Spaghetti Dinner.
As for the Silent Auction – last year we kicked butt.   Our travelers rocked on this thing. We need to head out into the community and collect items (often it is gift certificates) from businesses.   And then the community posts online bids for three weeks.  We monitor the event every day.  We use the teacher's lounge as our base of operations for all of the items.  I will expect everybody to secure five donations each – if they want a full share of the Silent Auction profits.
Flyers, pop cans and bottles, and corporate donations 
One person has worked with me on a flyer.  Nobody has turned in a corporate donation.  Pop cans and bottles – I have no idea but you need to be moving on this…
Original Parent Letter with dates, times, costs, and events – go here.  Sara this is what your mom is looking for.